WELCOME TO ILLIOPOLIS
LOCATED IN THE CENTER OF ILLINOIS HALFWAY BETWEEN DECATUR AND SPRINGFIELD
This website is sponsored by
Illiopolis Business Association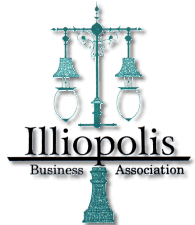 We are the Illiopolis Business Association, a Not-For-Profit Business Association whose Principal Purpose is to
Improve, Promote, and Develop the Illiopolis Business District.
This website was last updated on
08/20/23
Please take the time to e-mail us at illiopolis.com to let us know what you think of this site.
Is the content what you were looking for? Did all our links work correctly?
Is there any incorrect information that you noticed? Any suggestions?
We hope you enjoy your visit.