Village of Illiopolis Proclamation
Letter of Thanks from Mike Francis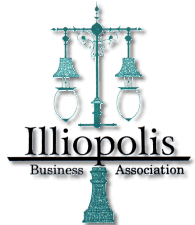 Business Man of the Year Award
J. Michael Francis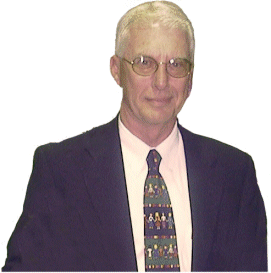 It is unusual that Illiopolis Business Association is able to present its 2000 "Business Man of the Year" award to a person of equal stature to the original recipient of this award. Since Michael Francis is retiring from his positions of Illiopolis School District Superintendent and principal of the Illiopolis Grade School, it gives the Illiopolis Business Association great pleasure to present its 2nd annual award to a man who has contributed his time and services selflessly to the community for the last 30 years. During his tenure, hundreds of Illiopolis School District children have benefited from his positive influence in their lives. During the last 30 years, there has hardly been a day of school or extra-curricular activity at the school in which Mike Francis has not been present working in his capacity as administrator or as a community volunteer. It was an easy choice for the Illiopolis Business Association to choose the J. Michael Francis, who has attended numerous Business Associations meetings representing the school district, as the recipient of its 2000 award.

This is a photo of the banner that was placed above the entrance the Illiopolis School Entrance. (Photo from Illiopolis Sentinel)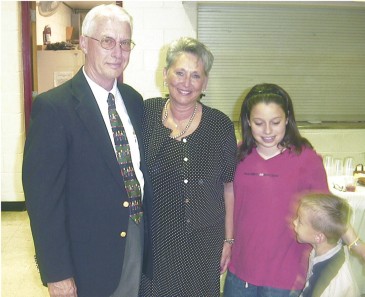 Mike Francis with wife and two of his grandchildren at the reception in his honor on June 4, 2000.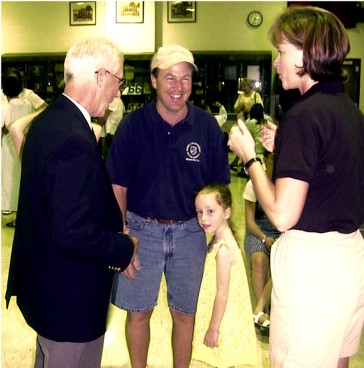 Mike Francis with the Campbell family at the reception on June 4.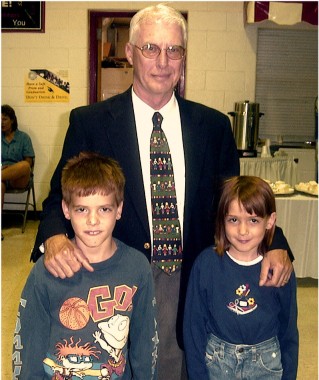 Mike Francis with Thomas and Laura Lyons at the reception in his honor.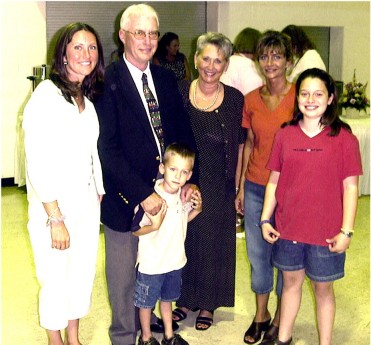 Mike Francis with wife, children, and grandchildren at his reception.
Return to Business Person of the Year