Illiopolis Community Announcements
Courtesy of The Sentinel

We will be happy to post any local announcements if you will send them to us. E-mail is preferable at this address, but we will also accept snail mailed announcements.
If you wish to send it to us by snail mail, send it to The Sentinel, P.O. Box 300, Illiopolis IL 62539.
A name and phone number of the person submitting the information is required to have it posted. No exceptions will be made.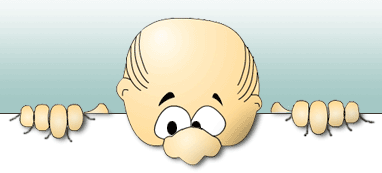 Watch Here for Upcoming Events
More details for these events will be published in The Sentinel when they are submitted to us.
The Village of Illiopolis would like to invite you to sign up for eLert Emergency Notifications. The Village of Illiopolis provides this service to you at no individual cost. Services include alerts such as NOAA notifications, water main breaks, boil orders, road closures, etc. The Village can, and will, send any notification that we believe can affect the citizens of Illiopolis. Signing up is free and easy; visit www.kennected.com/illiopolis and provide requested information for email and/or text messages. You will begin receiving emergency notifications within 24 hours of signup. If you have any questions contact the Village Hall at 217-486-2511 or villageofilliopoliselert@gmail.com.
Other Information and Ongoing Events
Golden Cord Awards Donations If you would like to donate for the awards please contact Marge Stout in Illiopolis. Sponsored by the Illiopolis Community Service Club for Sangamon Valley High School Seniors.
Illiopolis Food Pantry Open to All The Illiopolis Food Pantry at the United Methodist is open to all who need help on the last Saturday of each month from 9:00 a.m. to 11:00 a.m. The food is donated to all the local churches by people of the community. You may call Carolyn Lamb at 486-7301 or Pat Howard at 486-6069.