2006 Sesquicentennial Celebration
Some people dressed for the occasion.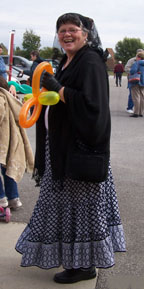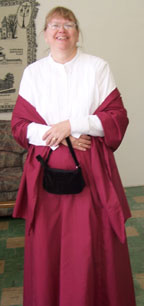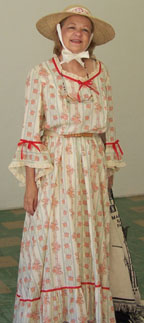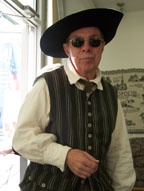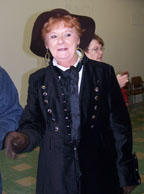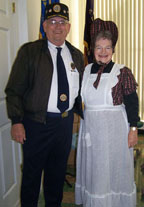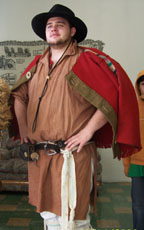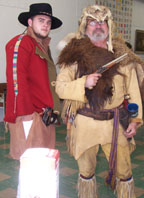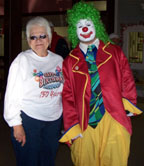 Art Show, Quilt Show, Museum and Entertainment Held at Churches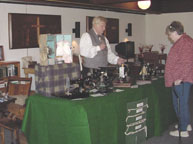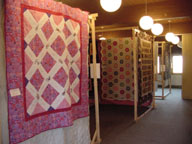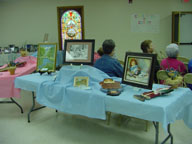 Antique Sewing Machines Quilt Show Art Show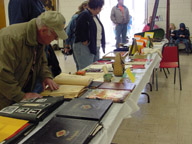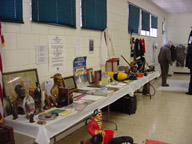 Museum

Antique Tractor Show
There was an vintage baseball game.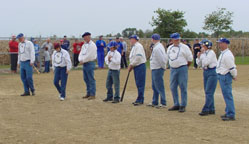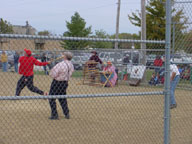 Rock Springs Ground Squirrels Play ball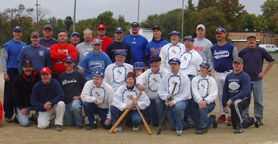 Illiopolis Coon Tails vs the Ground Squirrels
Community Band Concert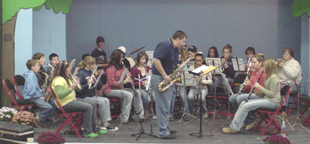 Sangamon Valley Middle School Band and Friends
A Variety Show was held at the school and featured lots of local talent.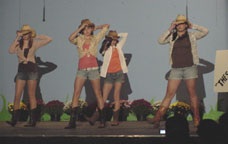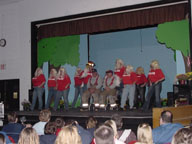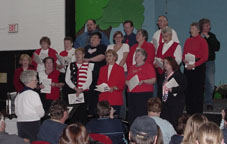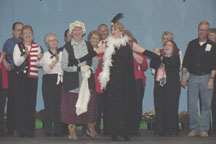 There were groups of people throughout the town for the parade and all the events.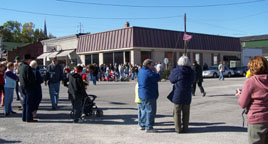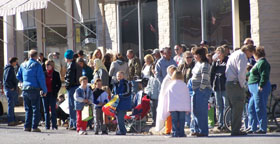 Waiting for parade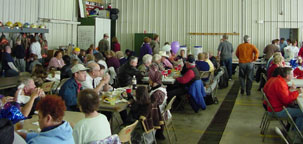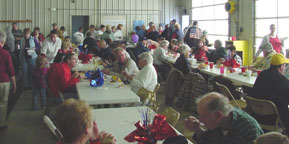 Food and drink at the Fire House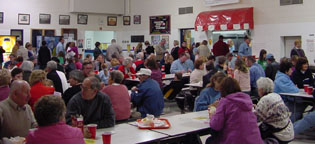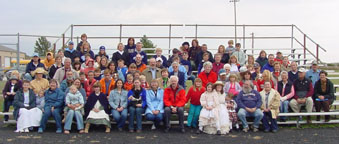 Chili supper at the school Community group photo
The parade was the largest the community has seen in years.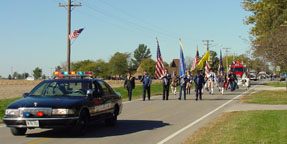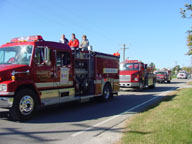 Illiopolis Police followed by Legion Color Guard Illiopolis Fire Department (Grand Marshal)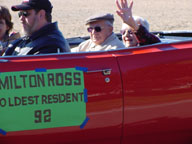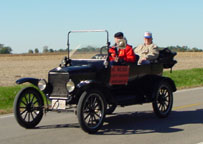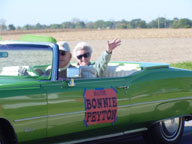 Milton Ross Alvin Wilson Bonnie Peyton
(Oldest resident) (Oldest resident born in Illiopolis) (Mayor)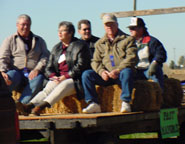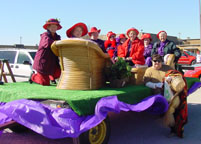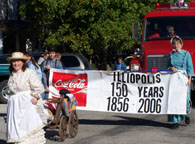 Former Mayors Red Hat Ladies Banner carriers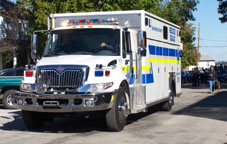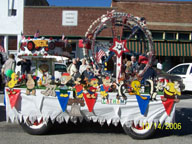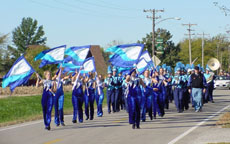 Sangamon Co. Rescue Squad Entry from Latham Sangamon Valley High School Band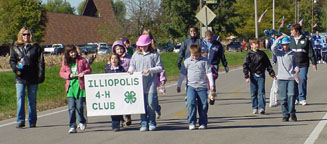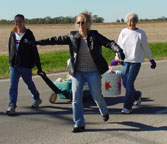 Illiopolis 4-H Club Illiopolis-Niantic Pub. Library Dist.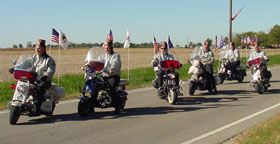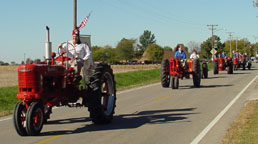 Ansar Shriner's Motorcycles and Tractors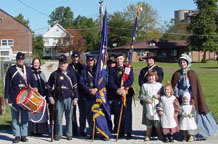 Miniature Vehicles 114th Regiment
There were booths and demonstrations in the park.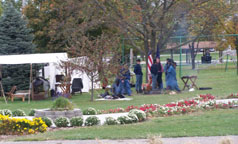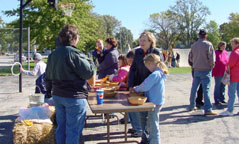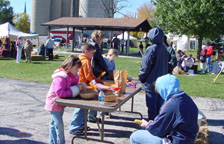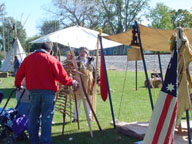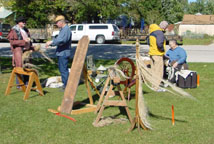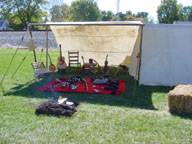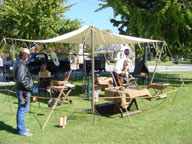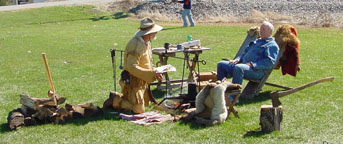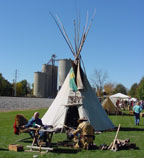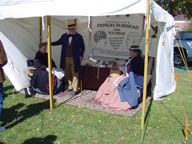 More demonstrations were at the school.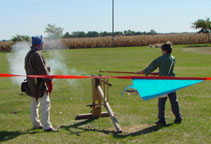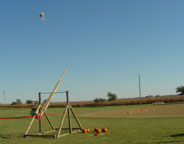 Cannon Trebuchet-pumpkin launcher
Children's Parade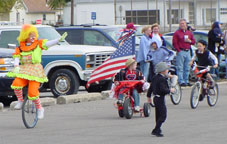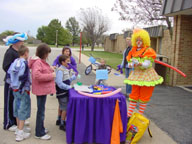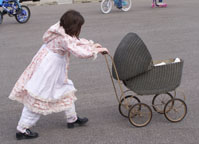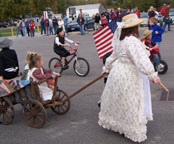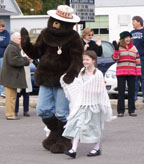 There was a free trolley ride to take you from place to place. Some just enjoyed the ride.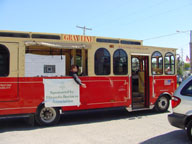 Trolley sponsored by Illiopolis Business Association